16 April 2012 | Book Reviews, Book Reviews 2012 | By Christophe Lachnitt
Book Review: "The Start-up Of You: Adapt To The Future, Invest In Yourself, And Transform Your Career" By Reid Hoffman And Ben Casnocha (2012, 272 Pages)
A book that overdelivers.
LinkedIn co-founder has authored a book that is much more than a career advice manual.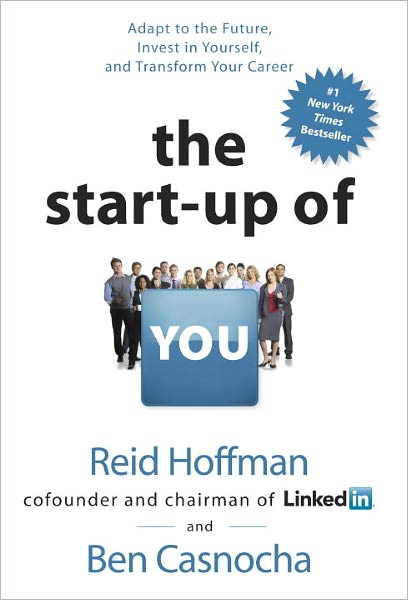 Indeed, the most interesting aspect of the book is its presentation of an entrepreneurial innovation philosophy exemplified by great Silicon Valley success stories.
Last but not least, Hoffman's intelligence shines throughout the book.
RATING: C.