26 August 2012 | Book Reviews, Book Reviews 2012 | By Christophe Lachnitt
Book Review: "April 4, 1968: Martin Luther King, Jr.'s Death And How It Changed America" By Michael Eric Dyson (2009, 307 Pages)
Read this review but don't read this book. 🙂
Michael Eric Dyson is a professor of sociology at Georgetown University.
Dr. King clearly deserves better and I will happily read another biography of the civil rights hero to learn much more about him.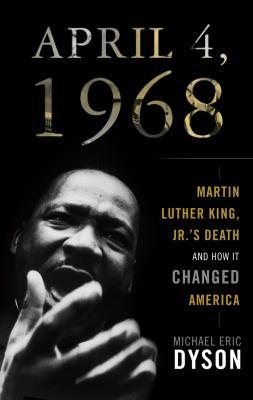 Indeed, Dyson's book interprets King's relation to death with a falsely emotional, unbearable stance, and then dives into a dull study of King's legacy in the American society which ranges from Jesse Jackson to Oprah Winfrey.
But the worst is still to come: A fake interview with Dr. King supposed to take place in 2009 which would belong more to "People" than to the Georgetown Sociology Department.
RATING: E.