30 December 2014 | Book Reviews, Book Reviews 2014 | By Christophe Lachnitt
Book Review: "41: A Portrait Of My Father" By George W. Bush (2014, 304 Pages)
A book that is as interesting as it is moving.

In "41: A Portrait Of My Father," the former President tells the inspiring story of his Dad.
I have always been sensitive to the Bush family's human values – I am a rarity in France in that regard. But that's only part of the reason why I loved reading this book.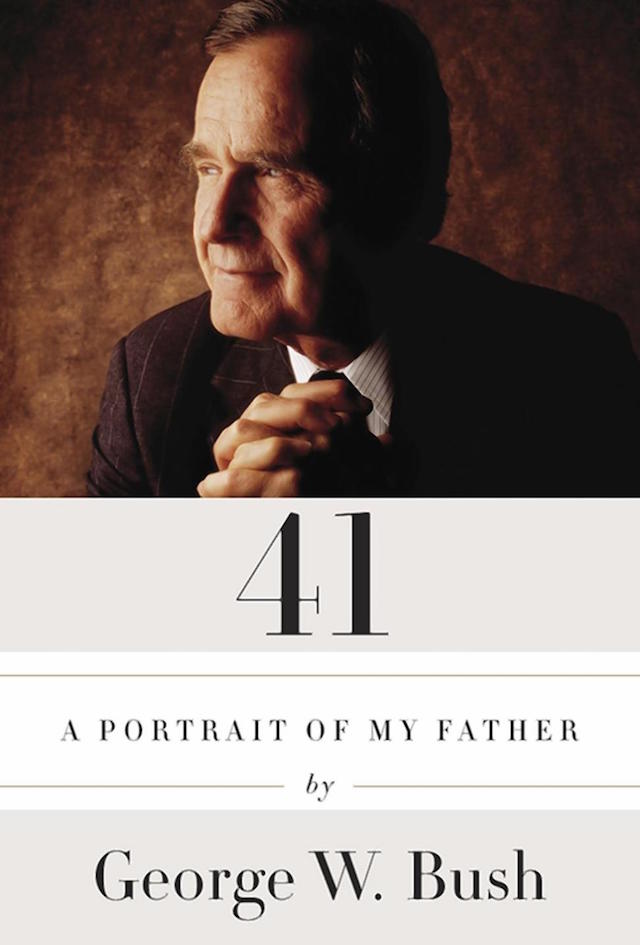 "41: A Portrait Of My Father" recounts an extraordinary all-American journey: A young man of good family who decided to join the Army on his 18th birthday after Pearl Harbor instead of continuing his studies, who became the youngest pilot of the U.S. Navy, who narrowly escaped after his plane was shot down by the Japanese during his fifty-eighth combat mission, who passed up, after the war, the financial security of Wall Street to learn the oil business in West Texas where he started a business, and who engaged in politics and served as Ambassador to the United Nations, Republican Party Chairman, Liaison Officer in China, Director of the CIA, and, finally, Vice President and President of the United States.
But a great book is far more than a great story. I also enjoyed "41: A Portrait Of My Father" for its narrative qualities, its emotional core, and its self-deprecating Bush-style humor.
RATING: A.
* George W. Bush warns in the book's introduction that he does not pretend to objectivity.