18 April 2015 | Book Reviews, Book Reviews 2015 | By Christophe Lachnitt
Book Review: "Becoming Steve Jobs: The Evolution Of A Reckless Upstart Into A Visionary Leader" By Brent Schlender And Rick Tetzeli (2015, 465 Pages)
This book is as irritating as it is interesting.
Brent Schlender and Rick Tetzeli are two American business journalists specialized in the hi-tech industry.
Their book is a biography of Steve Jobs that focuses on the evolution of Apple's cofounder personality.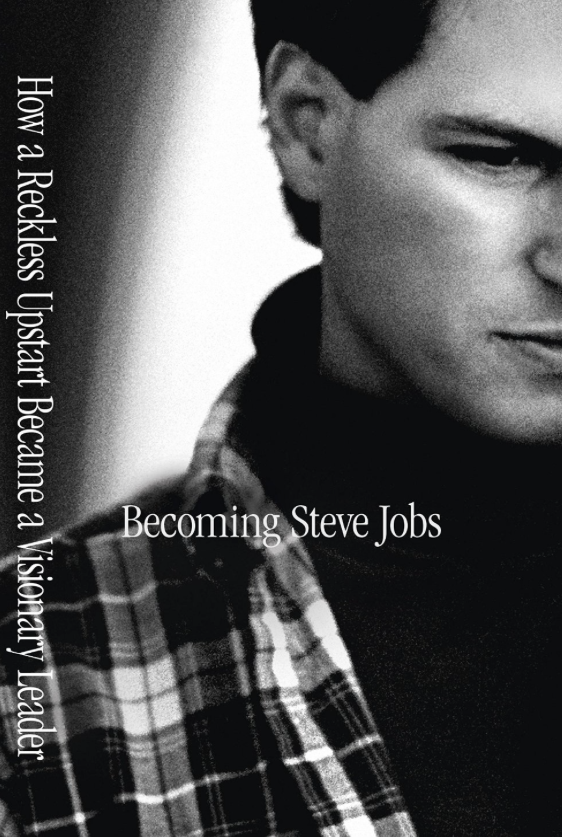 "Becoming Steve Jobs" shines by presenting insightful industry analysis and a lot of unheard information on Steve Jobs' personal and professional development, as well as by sharing his business and management brilliance. It is also written in an entertaining style.
However, four elements make it very irritating to read:
Brent Schlender's propensity to center the book* on himself doesn't bring much value and distracts the narrative from its key subject.
The book avoids any real criticism of Steve Jobs and Apple – the authors always manage to find excuses for the Company and its leader – and might be remembered as the first native advertising shaped into a book. One could conclude from reading "Becoming Steve Jobs" that Schlender's ego is inversely proportional to his journalistic ethics. That's certainly what makes him so popular with Apple's senior management.
In the same vein, the authors seem to take for granted all the information that have been given to them by the members of Apple's current senior management. The latter is presented as the best team ever, far more talented than the initial Mac team. The book also disparages the contribution of other members of Jobs' teams – Tony Fadell gets a special treatment from the authors – who don't have the favour of Tim Cook, Jony Ive and their colleagues. This moral elegance also applies to the way the authors and a few Apple's senior leaders speak of Walter Isaacson's biography of Steve Jobs.
Last but not least, Brent Schlender and Rick Tetzeli define a global, all-encompassing theory of Steve Jobs' life – "the evolution of a reckless upstart into a visionary leader" – and connect every bit of information to their paradigm, thereby undermining the credibility of their thesis.
RATING: C.
—
* Which is written as a first-person memoir.