3 March 2012 | Book Reviews, Book Reviews 2012 | By Christophe Lachnitt
Book Review: "Inside Apple: How America's Most Admired – And Secretive – Company Really Works" By Adam Lashinsky (2012, 272 Pages)
An outsider gives us the best possible look inside Apple.
This book is the long-form version of an article written in May 2011 by Lashinsky for FORTUNE where he works as a senior editor at large.
"Inside Apple" offers a more systemic perspective on Apple than Walter Isaacson's bio of Steve Jobs.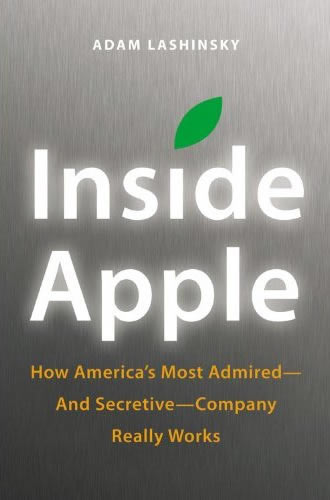 It is replete with behind-the-scene anecdotes and insightful analysis. It's also very entertaining.
RATING: B.