22 March 2014 | Book Reviews, Book Reviews 2014 | By Christophe Lachnitt
Book Review: "The Hard Thing About Hard Things: Building A Business When There Are No Easy Answers" By Ben Horowitz (2014, 304 Pages)
It's hard not to see that this book is wicked smart.
Ben Horowitz is a high-tech entrepreneur and co-founder of the venture capital firm Andreessen Horowitz.
His book explores how to create, develop, and manage a new business.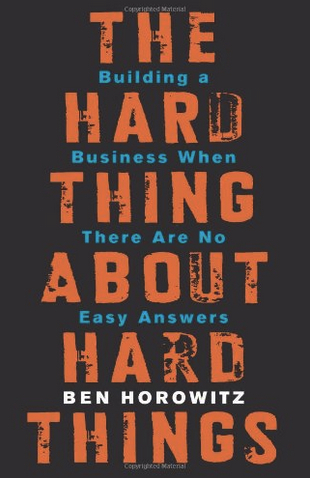 You can say a lot of things about a book. This one stands out for how smart it is. Furthermore, it is one of those rare management books that don't feel like a fairytale retelling by a corporate leader or a theoretical work from a consultant.
"The Hard Thing About Hard Things" includes both real-life anecdotes and sound management advice. However, it is never meant to provide a formula for managing a business, but only the lessons that Horowitz has learnt the hard way. Most of these lessons will apply to any manager and are not only valuable for start-up founders.
RATING: A.