5 August 2014 | Book Reviews, Book Reviews 2014 | By Christophe Lachnitt
Book Review: "Hatching Twitter: A True Story Of Money, Power, Friendship, And Betrayal" By Nick Bilton (2013, 304 Pages)
A book that is as simplistic as a tweet.
Nick Bilton is a journalist at the New York Times and author.
His book tells the story of the creation and growth of Twitter.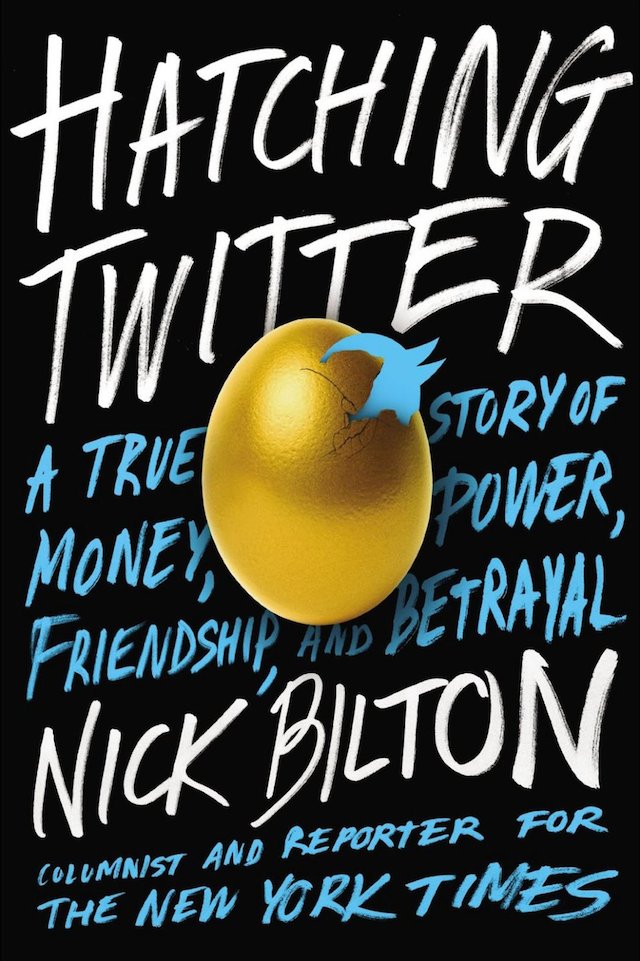 "Hatching Twitter" is based on an impressive amount of research. It recounts a few tour-de-force anecdotes such as Ev Williams' and Biz Stone's first meeting with Mark Zuckerberg, Ev's and Biz's dinner with Al Gore, and Ev's appearance on The Oprah Winfrey Show.
The book reads like a business thriller. It is fast paced, well written and very entertaining. The downside is that it sacrifices complexity for the sake of entertainment. Every character is one-dimensional in order to serve the book's storyline of permanent conflict and betrayal at Twitter's helm. That makes the story more dramatic and therefore more entertaining but also more simplistic.
Jack Dorsey comes off looking the worse; he is an egomaniac king of lies and intrigue. Ev Williams is a good guy who doesn't have enough corporate leadership skills for the challenge of managing Twitter. Biz Stone is THE good guy with a moderating and moral influence on everyone but he never really had much power at Twitter. Dick Costolo is not as good a guy as his sense of humor might let you think. Last but not least, famous "Silicon Valley Coach" Bill Campbell is a living grenade who has no ethics.
My rating recognizes the entertaining nature of the book – a real page-turner – as well as its lack of nuance.
RATING: C.