5 August 2017 | Articles, Articles 2017, Book Reviews, Book Reviews 2017 | By Christophe Lachnitt
Book Review: "Shattered: Inside Hillary Clinton's Doomed Campaign" By Jonathan Allen And Amie Parnes (2017, 480 pages)
A shattering read.
Jonathan Allen and Amie Parnes are two American journalists extremely well versed in Washington D.C.
"Shattered" recounts the story of Hillary Clinton's second failed presidential campaign which was often plagued by the same issues as the first one: Lack of raison d'etre and political vision, inept management, internal fighting, inability to listen, and poor judgment.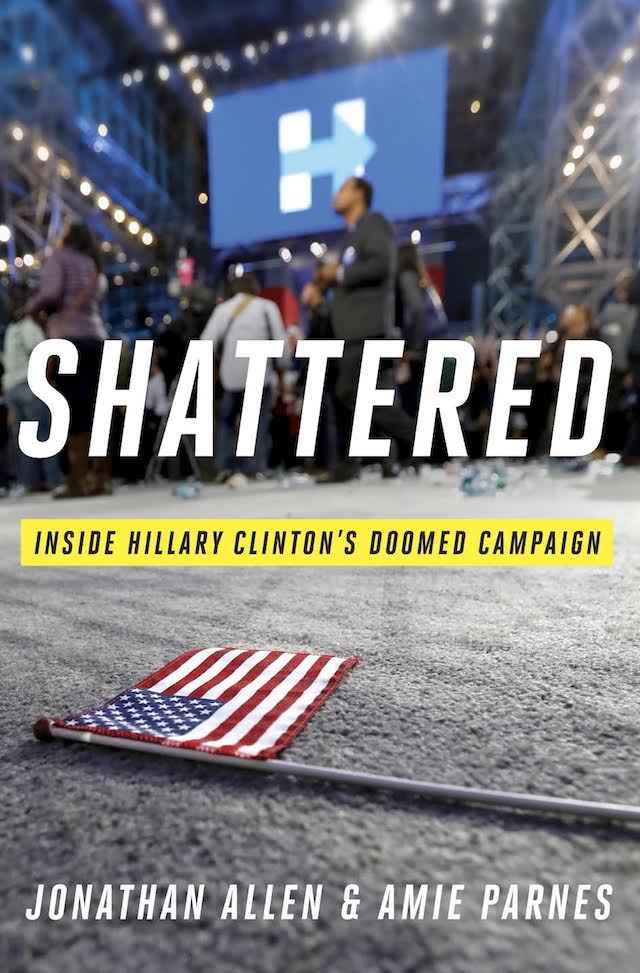 The book is a shattering read because it shows that Donald Trump wouldn't have been elected President had he faced a politically savvy opponent.
The two journalists collected a lot of exclusive information from many members of the Clinton and Trump campaigns in order to complement their own insight. As a result, "Shattered" provides a balanced mix of anecdotes and analysis. It reads like a page-turner.
RATING: B.