25 August 2014 | Book Reviews, Book Reviews 2014 | By Christophe Lachnitt
Book Review: "The War For Late Night: When Leno Went Early And Television Went Crazy" By Bill Carter (2010, 416 Pages)
Strangers in the night.
Bill Carter is a reporter for the New York Times, covering the television industry.
"The War For Late Night" details the fight between Jay Leno and Conan O'Brien over NBC's "Tonight Show". Conan O'Brien comes off like the late night equivalent of "New Coke" and Jay Leno like a star whose identity is dangerously inseparable from his work.
This book is incredibly instructive on the role of emotions in business, as demonstrated by NBC's stars and executives alike.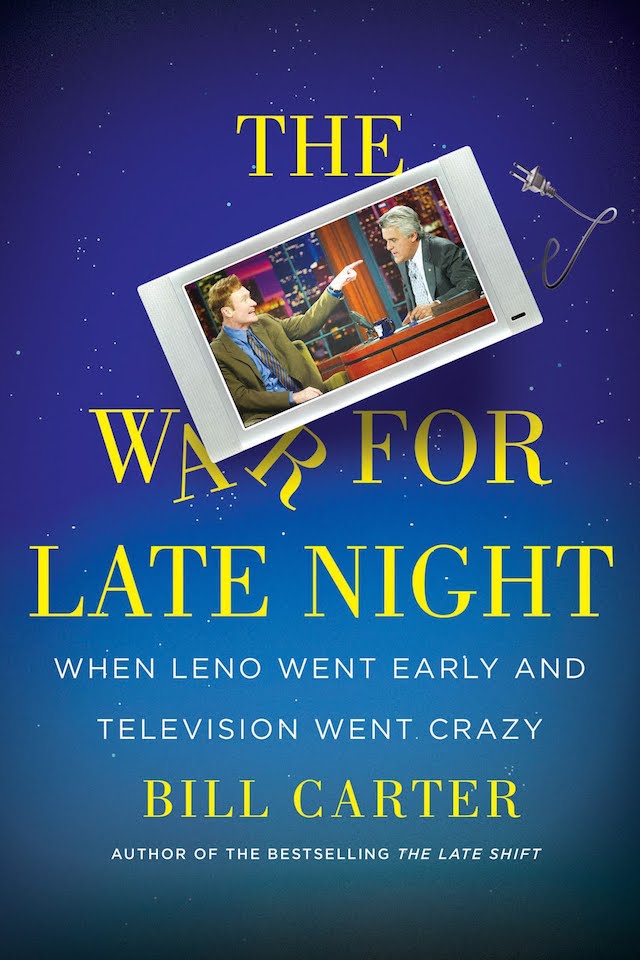 After reading "Top Of The Morning" on the epic battle between American TV morning shows and the topping of "Today" by "Good Morning America" after fifteen years of uninterrupted leadership, it seemed logical to follow up with the account of another NBC fiasco, this time in late night.
"War For Late Night" is less dramatically intense than "Top Of The Morning" and therefore less entertaining. But it balances details and big picture thinking in a uniquely informative way.
RATING: B.