25 February 2020 | Articles, Articles 2020, Book Reviews, Book Reviews 2020 | By Christophe Lachnitt
Book Review: "The Ride Of A Lifetime: Lessons Learned From 15 Years As CEO Of The Walt Disney Company" By Robert Iger (272 pages, 2019)
This book isn't an act.
Bob Iger has been CEO of The Walt Disney Company since 2005 after having been its COO for five years and having spent the first part of his career with the ABC television channel (which was acquired by Disney in 1996). At the helm of Disney, he notably completed the acquisitions of Pixar, Marvel Entertainment, Lucasfilm and 21st Century Fox, greatly expanding the range of content owned by the Company. He is one of the most successful CEOs in corporate America.
In "The Ride Of A Lifetime," he recounts his career, from his beginnings to the management of one of the world's most famous brands.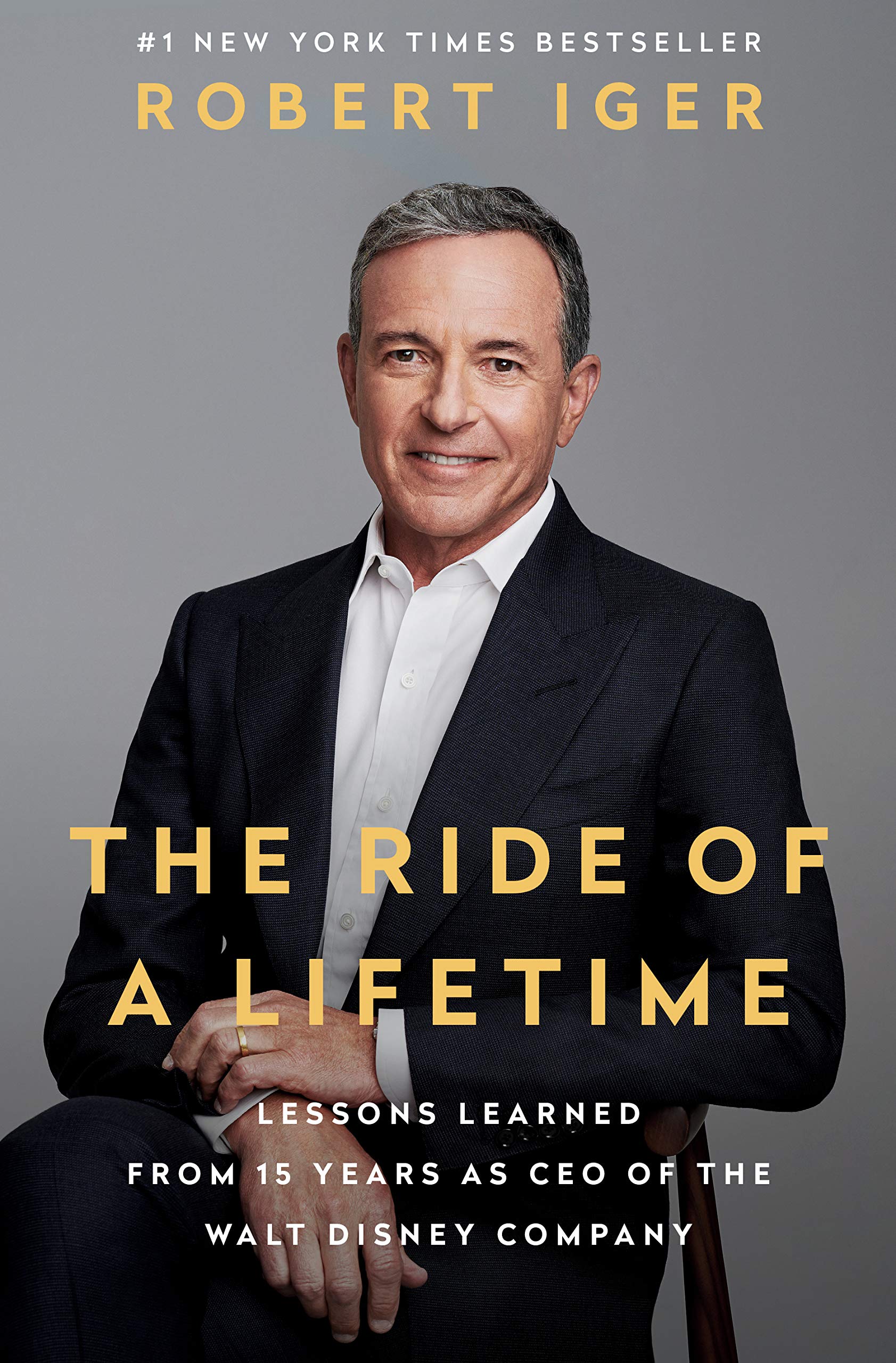 The book will fascinate all those interested in the media industry as it reveals the behind-the-scenes of some of its most striking episodes in recent decades. For example, it gives a glimpse into the infighting within the Walt Disney Company that resulted in the departure of its CEO, Michael Eisner, a different version than the one proposed in "DisneyWar", the reference book on this topic that I critiqued on Superception nine years ago. We also meet in "The Ride Of A Lifetime" a number of giant figures of that industry (Steve Jobs, Jeffrey Katzenberg, John Lasseter, Rupert Murdoch, Thomas Murphy, Michael Ovitz…).
"The Ride Of A Lifetime" will also be of interest to readers who expect a treatise on leadership even though Bob Iger recounts his journey without always drawing real lessons from it. However, the lessons that he sets out, especially in the book's conclusion, are captivating. But in that respect, this book is less informative than other CEO books I have critiqued on Superception, most notably "Creativity, Inc: Overcoming The Unseen Forces That Stand In The Way Of True Inspiration" by Ed Catmull (Pixar), "Only The Paranoid Survive: How To Exploit The Crisis Points That Challenge Every Company" by Andrew S. Grove (Intel), "The Art Of Being Unreasonable: Lessons In Unconventional Thinking" by Eli Broad (Kaufman & Broad and SunAmerica), "From Worst To First: Behind The Scenes Of Continental's Remarkable Comeback" by Gordon Bethune (Continental), and "Onward: How Starbucks Fought For Its Life Without Losing Its Soul" by Howard Schultz (Starbucks).
RATING: B.